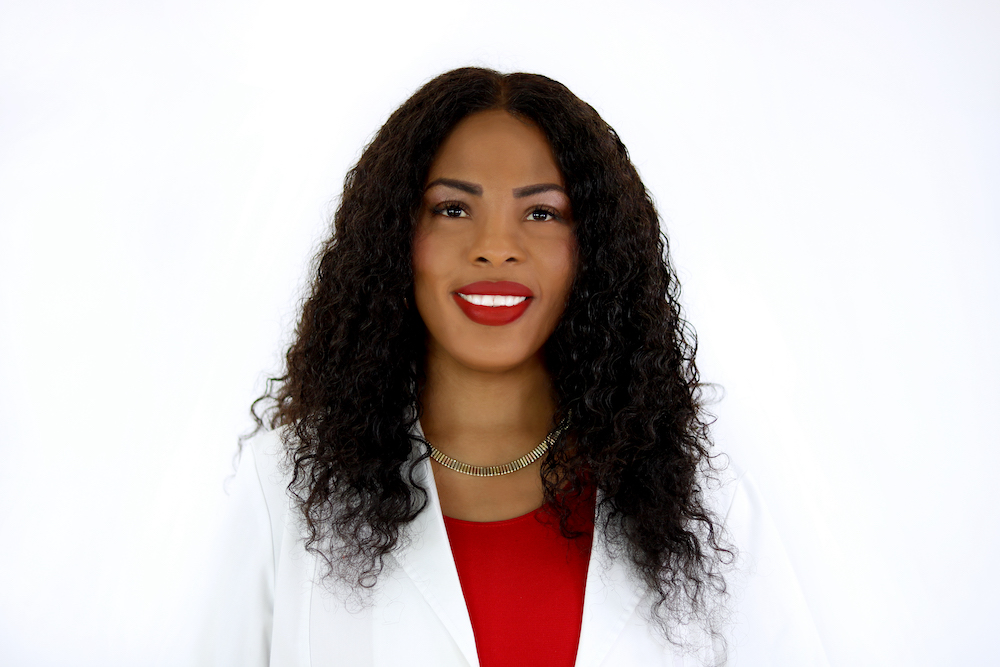 Nadine (Deanie) Singh, Autonomous APRN, FNP-BC
Nadine is a Board-Certified Autonomous Nurse Practitioner who takes pride in primary care clinical expertise. She has over twenty years of nursing experience. She is skilled in health promotion, disease prevention, and managing acute and chronic disorders and diseases. She is motivated to encourage and challenge patients into wellness through healthy eating choices and fitness. Deanie provides invaluable services including managing a patient's overall care by prescribing medications and treatments; ordering, conducting, and interpreting diagnostic tests, such as x-rays, EKG's and lab work; diagnosing and treating chronic and acute conditions, including injuries, infections, diabetes, and high blood pressure. She has also contributed to the healthcare industry in other ways, as a consultant, researcher and patients advocate for families, individuals, groups, and communities. She also serves as an educator of future medical professionals in her role as Preceptor to multiple Nurse Practitioner students. Deanie advocates for the underserved and underinsured as a member of the Lee County Homeless Coalition, the Mobile Healthcare Association, the Lee County Nurse Practitioner Association, and as a Board Member of Zeal Technical Institute. She also serves on the Board of Directors of the National Association of Free and Charitable Clinics
Dr. Farris earned an undergraduate degree in biology from Kent State in Ohio in 2001. She attended medical school at Universidad Autonoma de Guadalajara and graduated in 2010. She did her pre-internship program at New York Medical College in 2011. In 2015, she graduated from Family Practice Residency at St. Elizabeth Family Health Center in Youngstown, Ohio. She worked at Physicians Regional Outpatient Medicine until 2018, then as a hospitalist at Physician's Regional Medical Center and Naples Community Hospital until 2020. In 2021 she opened Naples Direct Medical and continues to work as hospitalist. She is the team physician for the Florida Everblades professional hockey team and also holds multiple medical directorships.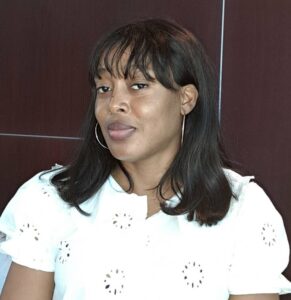 Candice Richards, Office Manager
Candice has over 13 years of planning and organizational experience at the National Land Agency in Jamaica. She started her career with Premier Mobile Health Services on our first Mobile Medical Clinic. Since then, she has been instrumental in helping to open, organize, and manage the day-to-day operations of our Walk-In Clinic.
Candice has a Supervisory Management Certificate from the Management Institute for National Development. She holds an Associate degree in Business Studies from Excelsior Community College and a Diploma in Paralegal Studies from the Paralegal Training Institute. At Quality Innovators Limited, Candice studied CXC, English Language, Principles of Accounting, Principles of Business, Social Studies, and Office Procedures.
She is currently studying for her Licensed Practical Nursing (LPN) degree and has earned a Nursing Assistant Certificate. She also holds certifications in FDOH Sure Check, INSTI, OraQuick Rapid HIV.HCV Testing, FDOH Virtual 501 Prevention Counseling, Testing and Linkage.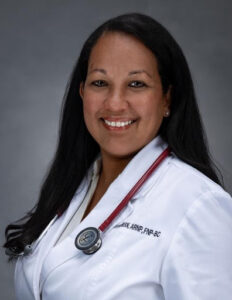 Alba Morrow, APRN, FNP-BC
Alba Morrow was born in Panama City, Panama and arrived in the United States in her early teens. She grew up primarily in Buffalo Grove, Illinois and left her childhood home after earning her Bachelor's degree in Nursing from Loyola University/Niehoff School of Nursing. She served as a direct commissioned officer/nurse in the U.S Army, serving for four years before deciding to pursue a career in the civilian sector. She has worked in a variety of settings and roles. Her experience spans from being a registered nurse working intensive care, to assistant director of nursing in long term care to being a liver transplant coordinator.
During a hiatus from nursing while raising her children, she earned a Master's degree in Health Promotion and Kinesiology from California University of Pennsylvania. She used her knowledge base as a volunteer, to design physical education and health curriculums for not-for profit schools in her area. This sparked her interest to return to nursing and motivated her to return to school to earn her Master's degree in Nursing from Nova Southeastern University with a focus on family medicine. She is a Family Nurse Practitioner with special interests in diabetes, cholesterol management, and women's health.
Alba is a member of the American Association of Nurse Practitioners, the Florida Nurse Practitioner Network and the Sigma Theta Tau International Honor Society. She is bilingual in English and Spanish and is DEA licensed and BLS certified.
Alba loves to spend time outdoors, especially at the beach or hiking. She looks forward to seeing you on one of our mobile clinics or at our brick-and-mortar location.
Lolita Melhado, PhD, APRN, FNP-BC, ACHPN, Vice President Clinical Programs, One Accord Health, Board Chairperson
Diane Spears, RN Nursing Director, Lee Health, Board Treasurer
Kathleen DeCorte, Homemaker, Board Secretary
Emmanuel Magara, MD, Breast Imaging Radiologist, Lee Health
Shay Smith, DNP,WHNP-BC, ANP-C, Executive Community Health Nursing Director, Florida Department of Health in Lee County
Bhisnauth (Terry) Churaman, DNP, APRN-BC, Associate Professor, Florida Gulf Coast University School of Nursing
Karen Krieger, Director of Community Affairs, Lee Health
Roy Delgado, MBA, WMCP, Financial Representative, Northwestern Mutual